Street lights account for the major share in total energy consumption in any community. Adequately illuminated streets are found to experience lower crime rates. Most of the street lights are still using conventional sources of energy to function, which are not as environment-friendly as solar-powered street lights.
Solar LED street lights are becoming popular these days as they come up with multiple benefits such as efficiency, economy, and eco-friendliness. The latest innovations in the area of solar power technology are further bringing the cost down and making solar street lights accessible everywhere around the world.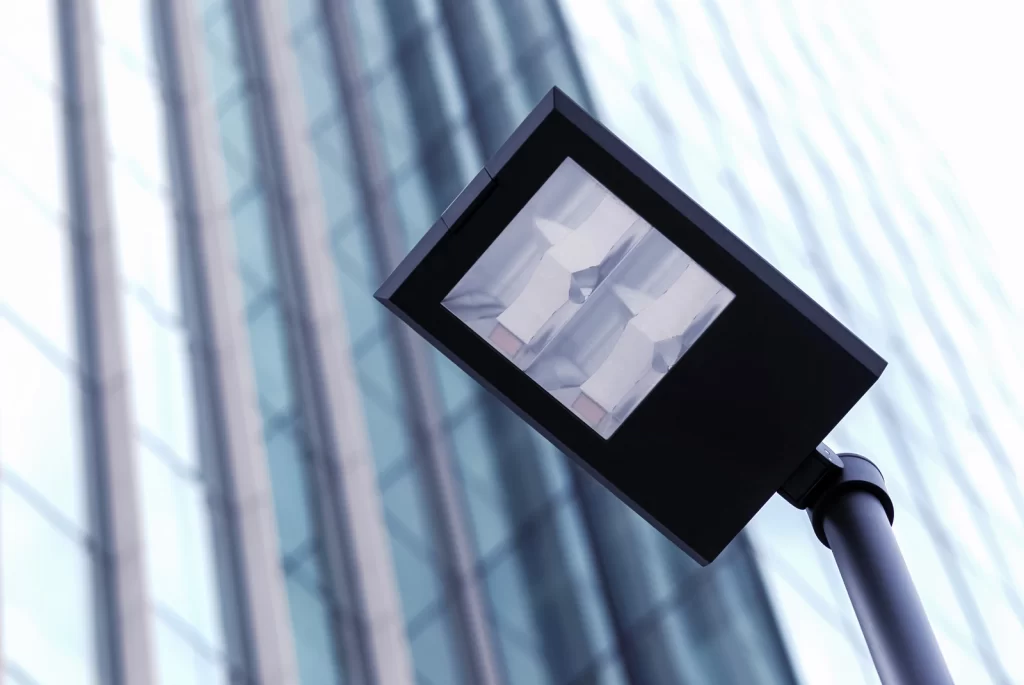 See our related article on the Best Outdoor Solar Lights. Here there are many options to choose from, from pathway lights to hanging string lights.
Solar LED Street Light: Why is it so Popular?
The LED technology has significantly made the street lights more eco-friendly by reducing the amount of energy consumption. However, most of the existing street lights often face the problem of energy shortages. We can end this dependency on conventional sources of energy to power the street lights by harnessing the sun's power.
Solar LED Street Lights are popular because they are designed to produce light 90% more efficiently than any other street light. The LED technology converts almost 95% of the energy into light. On the contrary, incandescent street light bulbs convert only 10% of the energy into light while 90% is wasted as heat.
In addition to its efficiency, governments around the world are promoting the use of solar energy and LED technology to reduce their carbon footprint without compromising on the availability of energy.
How Does Solar Street Light Work?
Solar street lights are never at the risk of running out of power because they're based on the most abundant and perpetual source of energy in the world-the sun.
They are designed to be compact and self-sufficient in terms of their power source. The solar panel captures the daylight energy and store it in the battery unit, which powers the street light as required when it is dark. 
Today, most solar-powered street lights systems are controlled by sensors.
To maximize the efficiency of solar street light, we have to consider optimizing its components to reduce costs and overall energy usage. The solution is to use energy-efficient technology like LED Street Lights.
How Do I Choose the Best Solar Street Light?
The outdoor solar street lights come in different shapes, sizes, and capacities. There are many alternatives available in the solar LED street light market. Before you decide on the best solar street light, you should consider it in terms of quality, features, design, power consumption, durability, and the most important, customer service.
The choice of a solar street light depends on the place and purpose of its application. The solar street lights requirements for household use are maybe quite different from that of businesses and communities. We have gone through several brands and products of solar LED street lights to help you with your decision. 
The following section includes the 10 best LED solar street lights that we picked and tested, along with their ranking and reviews.
 
Product
Details  
 
Best Overall: BougeRV 60W Solar Street Light
• IP65 waterproof grade
• Built-in radar sensor for large angle and area
• 20000mAh large capacity lithium battery
Check Price
Runner up: WAGAN 1000-Lumen Solar Street Lamp
• 1, 000 lumen, 30 LED bright light
• Motion sensor & remote control
• 4 full nights (48 hours) of light on a single fully charge
Check Price
Budget Friendly: Solar Light Mart ALPHA 1080X Street Light
• 3-mode setting
• Lithium battery for enhanced safety
• Adjustable tilt mounting bracket
Check Price
Best In Brightest Lights: PSG Solar Street Lights Outdoor Lamp
• Super Bright: LED bulbs
• Starts automatically at dusk off at sunrise
• 2 years warranty if anything goes wrong
Check Price
Best Customizable: TENKOO LED Solar Street Lights
• 24000mAh big capacity battery
• Induction mode: Starts automatically at dusk
• Easy installation with adjustable metal bracket
Check Price
Best In Efficiency: RuggedGrade 24W LED Solar Street Light
• Industrial Strength Solar Street Light
• Automatically turns off in daylight and goes into recharge mode
• LiFePO4 12.8V 9600mAh battery
Check Price
Best Solar Street Lights
BougeRV is one of the most budget-friendly bright solar street lights in the market. It is best known for its simpler and lighter design, yet powerful enough to illuminate a wide street with its 234 bright LEDs. The light comes with a built-in solar panel and a 20000 mAh powerful battery, which charges fully within 6-8 hours and continues working for almost 20 hours in bright mode.
The BougeRV Solar Street Light is the best performer in outdoor application in terms of quality, design, and performance. You can switch it to any of the three lighting modes as per necessity. Furthermore, you can use its remote control to manage the light from anywhere within the range.
It is easy to install as it does not require additional hard-wire links. It can be mounted anywhere on a wall or pole. The built-in radar sensor detects the motion, turns the brightness to 100% within two seconds, and reverts to 30% when there is no motion.
What We Liked
High Quality and Heavy-Duty Performance
Durable and Powerful Battery Component
Easy to Install
Integrated Design (Solar Panel and Lights)
Wireless management with Remote Control
What We Didn't Like
Minor issues regarding range
See Price on Amazon
---
If you want a lightweight and reliable solar street light, WAGAN is a great alternative. Its best feature is that it is very easy to install and can be simply mounted anywhere. It can be fixed on the wall, pole, fence, and even on the tree, as long as it is exposed to the sunlight. Wagan is the best performing solar street lighting budget category, and it is powered by a 1200 mAh battery, which can brighten its LEDs up to 1000-lumen for about three full nights.
In addition to the Passive Infrared (PIR) motion, this product comes with a remote controller. So now you can control the street light in your backyard from the comfort of your living room. Another great feature is that you can align the light at 0/15/30 degree angles for better coverage in the area. During the daytime, you can use this feature to ensure maximum exposure to sunlight.
The latest upgrade to this product comes with a powerful battery capable of powering the LEDs up to 2000-lumen brightness.
What We Liked
Affordable and Reliable
Quick and Easy to Install
Remote Controller
Motion and Light Sensor
Waterproof Design
What We Didn't Like
Limited range of the remote control operation
See Price on Amazon
---
If you are worried about your electricity bills, you can simply switch to ALPHA 1080X and still have lights in your backyard. This street light is known for its reliability and performance at a reasonable price with numerous features. The PIR technology embedded in ALPHA 1080X makes it a real power saver. Its highly sensitive sensors are designed to detect any motion in the proximity to trigger the brightness. At other times, the light stays off or dim, depending on the setting.
There are three different modes that you can set according to your preferences. You may override the PIR function to keep the lights on from dusk to dawn. If you want to save energy, you can switch to dim mode at 165 lumens or go for full brightness mode at 1300 lumens. 
You can install the ALPHA 1080 Street Light by yourself on the pole. It comes with an adjustable tilt mounting bracket, which allows you to adjust the solar panel position for maximum exposure to the sunlight during the daytime.
However, the lights seem to be bulky, which makes it a little difficult during installation. Furthermore, its battery tends to drain out faster and requires more time (almost eight hours) to charge fully.
What We Liked
Adjustable mounting bracket
Three different modes of operation
Weatherproof design
Smart PIR Motion and Light Sensor
What We Didn't Like
A bit bulky and difficult to install
Comparatively more expensive than other models
Shorter battery life
See Price on Amazon
---
When it is about brightness, PSG Solar Street Lights does its best with its LED bulbs of a superior quality known for super bright illumination. It comes with a powerful 48000 mAh battery which provides continuous illumination for more than 24 hours at full charge. The brightness of PSG Street Lights outsmarts any other conventional street lighting system while saving up to 80% electricity.
The lamp is equipped with a remote control that can be used to switch it between different modes (full bright mode, induction mode, and constant light mode) according to your lighting preferences. Another great feature of this product is its easy installation. You can mount it anywhere on walls, poles, or ceilings with an adjustable metal bracket that comes with the product.
However, the manufacturer has excluded motion sensors from the street light, which could have further contributed to its power-saving feature.
What We Liked
Ultra Bright and High-Quality LEDs
Easy to install(can be installed anywhere with adjustable metal bracket)
Remote Control
Three different modes for lighting preferences
Powerful and Durable Battery
Weather resistance
What We Didn't Like
Complex Instruction Manual
No motion sensors
See Price on Amazon
---
The TENKOO LED Solar Street Light has made it to the top of our list, and we have plenty of reasons to back it up.
TENKOO combines the best of Solar Power with LED technology, making it highly efficient in terms of energy consumption while ensuring maximum brightness.  Its 4200 mAh battery can be fully charged in 6 to 10 hours, thereby guaranteeing full illumination for at least five days, even during cloudy days. It consists of 28 pieces of energy-efficient bright LEDs that can produce up to 2000 lumens of light. That is more than enough to illuminate any corner of the street in the world.
Once installed, the TENKOO LED Solar Street Lights operate on their own. This product has a smart feature in which it is equipped with a sensitive motion and light sensor that optimizes its performance to save more energy. The street light dims off itself when there is no motion in the proximity. When its sensor detects motion, the brightness increases. No wonder it is an intelligent street light.
Its compact and integrated design makes it the best-engineered solar street lamp in the market. However, it requires special tools and skills to install it correctly.
What We Liked
Equipped with a powerful battery
28 Ultra-bright LEDs
Integrated design: Compact and Elegant
Waterproof and weatherproof
Powerful Motion and Light Sensors
What We Didn't Like
Difficult to install
Requires special light post
Unavailability of spare parts
See Price on Amazon
---
RuggedGrade Solar Street Light comes in two parts: a solar panel and the main body with light and other components. However, there is no need to be intrigued with its split solar light model. It is much simpler and easier to install than it looks.
While it was previously introduced without a motion sensor, the latest models feature the PIR technology that keeps the brightness at 30-50% unless any movement is detected in the proximity. This adds to the security of your premises. The light automatically goes into charging mode during the daytime.
RuggedGrade is an industrial-strength solar street light that ensures the durability of the product. The manufacturer warranty in the solar panel and battery component keeps the solar street light running for several years with minimum maintenance. The best thing about its 2400-lumens of bright light is that it emits natural white light, which illuminates the area without being harsh on your eyes.
What We Liked
Industrial-strength solar street light
PIR technology-based Motion and Light Sensor
EMits natural white light
Durable and Heavy-duty performance
Easy to install (mounting component is included)
What We Didn't Like
Looks bulky since the solar panel component is not integrated with the light
See Price on Amazon
---
GBGS Solar Street Light features the best of today's smart LED technology. If you want to have a well-lit environment outside your house during the night, GBGS Commercial Colar Street Light is a great product that comes with 40 LED bulbs blazing at 3000-lumens. This is a highly efficient and durable product that emits powerful but natural white light that is pleasant to your eyes.
We found the integrated and compact design feature of this street light to be quite durable. Its body is made of aluminum alloy and glass, which provides maximum protection to the internal components that can withstand extreme weather conditions and damage.
You can choose the lighting mode with the remote control to adjust the brightness at different levels from as dim as 10% to the brightest 100% illumination to suit your outdoor light preferences. You can also set the timer for the light. Furthermore, we found its intelligent PIR motion sensor very much precise and reliable, which can sense the movement up to 8 meters with a 120-degree sensor angle that provides better coverage. However, you might need some professional help to install this light on specific types of poles or walls.
What We Liked
Durable and compact design
Greater motion-sensing distance
Remote control to choose from different modes
Waterproof and Weatherproof
Comes with a timer feature
What We Didn't Like
Requires professional help to install
Shorter working time
See Price on Amazon
---
If you are looking for another affordable and compact yet high-performing solar street light, Lovus brings you its latest product which meets your lighting needs. It is equipped with durable, ultra-bright LED chips which can brighten up to 6000-lumens for over 50,000 hours of lifespan guarantee. There is nothing that can escape from its bright radar during the night.
One of the best features of this product is its integrated design. All the components are integrated into a single case as a standalone unit. It's very easy to install as it does not require any hard-wire links. You can simply mount the light on a wall or pole.
You can rely on its advanced PIR and light sensor to regulate the function on its own. Its simple yet smart system detects ambient conditions and automatically triggers the switch to turn the lights on when it gets dark. This feature is useful for your house security if you have to be away for a while.
Its integrated design has the benefit of quick and easy installation to a pole or on the wall. However, we have found its dim mode to give out very little light, which might not be suitable from a security perspective.
What We Liked
Compact and integrated design
Durable and radiant LED light bulbs
Built-in PIR and Light Sensor for automatic regulation
Quick and easy to install
Extremely efficient and longer lifetime (Patented)
What We Didn't Like
Very little output in dim mode
See Price on Amazon
---
If you want a powerful solar-powered street light that can withstand extreme weather conditions, YMSG 150W Solar Street Lights Outdoor Lamp can be the right choice.
It is a split solar light model in which the solar panel is separated from the LED and other electrical components. This design makes the solar light more efficient because the solar panels can be adjusted independently at different angles to allow maximum sunlight exposure.
Like other commercial solar street lights, it has an automatic feature to regulate its function. IT comes with a powerful remote control mechanism that can be used to control the lights from long distances within the range. The adjustable metal bracket included with the product makes the installation process a piece of cake.
What We Liked
Highly energy-efficient
Adjustable Solar Panel
Automatic Feature (On/Off Function)
Withstands extreme weather conditions
What We Didn't Like
Very little output in dim mode
See Price on Amazon
---
The name says it all. It's eco-worthy, as all solar-powered street lights should be. It is one of the top-rated solar street lights in terms of affordability, durability, and energy efficiency. This product does an amazingly great job producing a sufficient amount of brightness up to 2700-lumens with its top-quality LEDs.
To keep its carbon footprint to a minimum, the solar panels and light components are designed with a durability of over 50,000 hours. So you need not worry about replacements anytime soon. Just enjoy the bright light without worrying about your electricity bills.
The LEDs are powered by a high-capacity battery that can last for around 35 hours with a full charge. Furthermore, the advanced motion sensor makes it energy efficient by regulating the brightness depending on the ambient conditions. It comes with a remote control so that you can adjust its functions with the tip of your finger.
However, the solar panel is a bit bulky, which might require a stronger and more firm base to withstand the load of the total components.
What We Liked
Highly energy-efficient and eco-friendly LEDs
Longer life with low maintenance
High-capacity and durable battery
Almost no pollution at all
Motion and Light Sensor
What We Didn't Like
Bulky Solar Panel Unit
Requires a Firm Base for Installation
See Price on Amazon
---
Final Verdict
Before you make any purchase decision, you should consider the pros and cons that we have outlined for each street light based on our product test and research.
We have gone through numerous brands and products in the market to come up with these top 10 Solar LED Street Lights. Each has its own sets of unique features that can meet your different lighting requirements based on your budget, space, and terrain.
Solar LED street lights are the future of lighting because it is more energy-efficient. The latest innovations in solar and LED technology are making these products smart and intelligent with advanced motion sensors.