If you are a concerned homeowner who loves focusing on every little detail of their house and perfecting every nook and cranny, then your garden aesthetics must also concern you very much.
Thanks to these cheap and easy-to-install lights we know as solar ground lights, you can transform your garden's look and energy efficiency.
With no more than $20 and some rechargeable batteries, let the sun transform your garden! Solar ground lights are excellent sources of high-intensity light that are charged by solar energy and thus require no electricity and play no part in increasing your bills. 
See our related article where we look at the Best Solar Garden Lights.
Headache-Free Installation
They couldn't be easier to install – no wires, timers, or switches required!
These lights are environmentally friendly as they do not take up any electricity and only need sun rays to keep working. The sun keeps the batteries recharging, and when the darkness strikes, the lights brighten your garden. As the sun rises, the lights turn off, and the batteries go back to recharge.
Such amazing technology in just a few bucks and minutes of labor. Because these lights are so low maintenance, they can work for a long time before you have to change them. This is why most people love having solar ground lights in their gardens instead of normal floodlights that require a lot of connections and wires. 
Since solar energy cannot run out, we should make the best use of it by powering as many appliances as we possibly can that we require in our daily lives. By doing so, not only will we be doing mother nature a favor, but we will also be saving a lot of money that would otherwise be spent on growing electricity bills.
Pros of Solar Ground Lights
Like everything, solar lights also have their advantages and disadvantages. Thanks to the cheap cost of these lights, even if you end up buying them and discarding them later, you wouldn't feel too hurt. A responsible homeowner may naturally be inclined towards cutting costs and making their home energy-efficient. However, any potential cons must still be considered.
Firstly, let's take a look at the pros of installing solar lights in your garden.
The Cost
Solar ground lights will prove to be light on your pocket because it costs absolutely nothing to get them running. The only investment you will have to make is the time to install, which is not long at all.
Energy Source
As solar energy is free and available for as long as the sun is out, the solar ground lights will charge on their own and keep working till dusk. This process is automatic and doesn't require any manual input.
Installation 
The lights are wireless and easy to install. Using the word 'install' doesn't even feel right since all you have to do is stick them into the ground in a position and area where they receive good sun exposure.
Maintenance 
Although solar ground lights are self-sufficient, you will have to wipe them once in a while to clear away debris, water vapors, and possibly dirt. You might also need to change the battery, but as long as you use reputable rechargeable batteries, you won't have any problems.
Safe and Child Friendly
With wireless solar ground lights, you can finally relax in your garden without worrying about your child tripping over the countless wires or your dog chewing them till they stop working! 
Like everything, solar ground lights also have some disadvantages that homeowners usually complain about. These should be taken into consideration before starting the installation process. 
Cons of Solar Ground Lights
Now there are a few cons of outdoor solar lights that we should look at, but they're not too serious.
Weather 
Outdoor solar lights work by using a photovoltaic panel to capture sunlight and turn it into electricity. This electricity is then stored in the battery pack to provide light at night.
Some outdoor solar lights are not waterproof, while others are designed for use outside and can withstand rain, snow, sleet, ice, and extreme temperatures.
Positioning
Positioning solar lights is important to maximize their effectiveness. The factors that need to be considered when positioning solar lights include the available sun hours in a day, the length of a day, the location of the solar light relative to the sun's position during the day (elevation angle), and finally, geographic location.
Designed for Night Use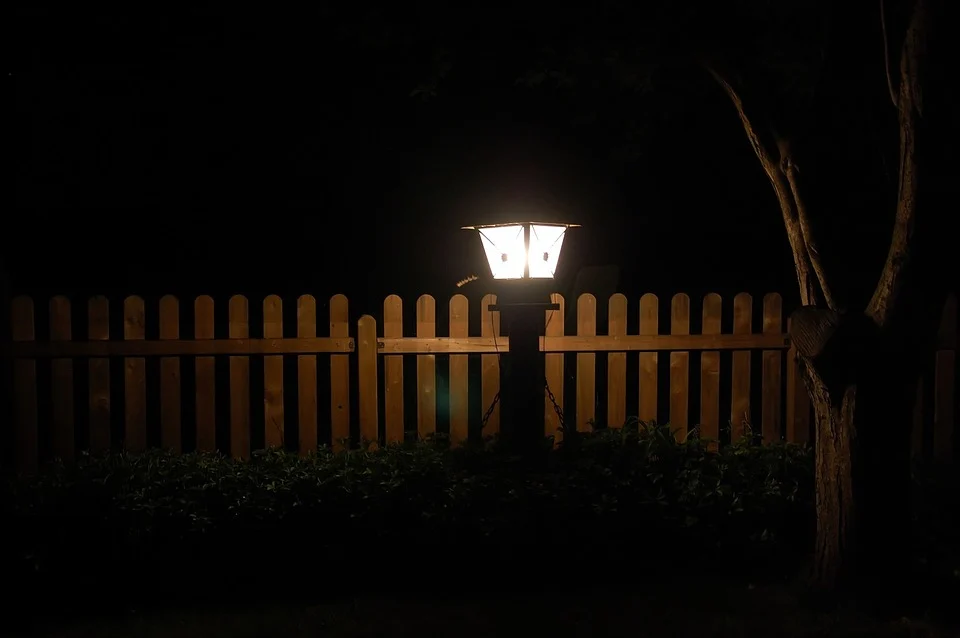 The most important thing to remember about solar-powered lights is that they only work at night. 
During the day, the sun powers the rechargeable batteries, and as the night strikes, the lights appear. Therefore, it's important to place them in an area that is exposed to the sun so that they can get the energy they need during the day to turn on at dusk and light up your garden as you require.
The amount of light generated by solar lights is not very bright, and they are not designed to be used during the day. There are some lights that are designed to generate more light than others, but they will still not be as bright as a regular lightbulb.
How to Identify the Best Outdoor Solar Ground Lights
Before going online and shopping for solar ground lights, it is important that you go through this extensive research that we have done for you. Then, all you need to do is sit back, relax, and choose which solar ground light fits your requirement best. 
These are the factors we considered when researching the best solar ground lights for gardens.
Durability
While you are choosing devices that need to be installed outdoors and kept there for longer periods, durability should be your first priority. Materials such as stainless steel are mostly preferred outdoors because they can withstand harsh weather conditions and wear and tear. 
Water Resistance
Most solar lights are made water-resistant because of their presence under the open sky. 
Where there are strong winds and rains, you'll require more heavy-duty lights, and furthermore, in hotter areas, you might need to choose a material that will not break or crack under sunlight. 
The Brightness of the Bulb
You need to first figure out the intensity or brightness you need to get from your solar-powered ground lights before purchasing. If you are looking to give your garden a much more soft and glowy look, solar string lights will be the best option for you. 
But, if you want to illuminate your garden in the best way possible, the most amazing option would be solar ground lights containing LED lights. 
Installation
The installation process for most solar-powered ground lights is easy. Some are very difficult to install, and these should be avoided at all costs. 
In the future, you might need to install and reinstall these lights and change their positions. It is best to choose a set of lights that can easily be fixed into the ground. 
Light Color
The two most famous tones in solar ground lights are warm and cool. But do not be fooled because these are not your only options available. 
You can go for a variety of funky colors and shades that add personality to your garden and patio, making it stand out among all others. 
Product Design
Solar lights are mostly installed for their aesthetic appeal as well as their energy-saving nature. The product design should be taken into deep consideration, less how the lights look but more how the bulb shines. 
Stainless steel lights give off a shine of their own which makes them eye-catching and pretty. 
Battery Life
The most important thing to consider while buying a solar-powered ground light is its running time on a full battery. The minimum running time should be 6-7 hours. Any lights with a running time less than that are simply not worth your investment.
Let's find out!
Ecavo.com is reader-supported. When you buy via the links on our site, we may earn an affiliate commission at no cost to you.
 
Product
Details  
 
Best Overall: Aogist Solar Ground Lights
• Built-in 600 mAH battery
• Quick Installation
• Stainless Steal
Check Price
Best Looking: GIGALUMI Solar Powered Ground And Path Lights
• Contains an 800 mAh battery
• Working time is 8 hours or more
• Made up of hard plastic
Check Price
Best All-Purpose: Otdair Solar Ground Lights
• Contains 8 LED lights
• Built-in 600 mAh battery
• Charging time is 6-8 hours
Check Price
Best Modern: YUNLIGHTS Solar Garden Light
• Built-in batteries are 400 mAh
• Originally manufactured in the USA
• Each bulb has 5 LED sources
Check Price
Best For Outdoor Events: Maggift Solar Ground Lights
• Multicolored when turned on
• Weighs 300 grams per piece
• Works for 8-10 hours
Check Price
Our List of 5 Best Solar Ground Lights
Let's dive right into it!
These ground lights are mainly preferred for lighting up lawns, patios, and pathways or walkways. They are made up of stainless steel and are white in color. They are automatically turned on and off when charged and discharged completely. 
Specifications
The weight of an individual light is 2.56 lb.
1AA batteries used
The voltage required by the ground lights is 1.2V.
Wattage is equal to 4 watts.
The dimensions of this entire package will be 9.57 x 5.08 x 5.08 inches.
Features
Solar ground lights can work for a maximum of 8-10 hours after charging completely. 
Darkness at night will turn the lights on automatically without you having to turn on switches. 
Strong and sturdy structures with high-strength ABS make them just right for rough outdoor usage. 
Resistant to harsh weather conditions such as snow, hail, or frost. 
Installation is super easy and takes less than 10 minutes. Softening the ground before installing these lights helps a lot. 
Great customer service (bonus!)
See Price on Amazon
---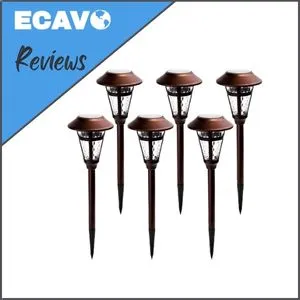 Homeowners that prioritize aesthetics will love these lights. Not only do they look amazing, but they are also easy to operate and maintain. In a beautiful square shape with black detailing, these lights make your patio or lawn look a lot prettier. 
Specifications
Contains an 800 mAh rechargeable battery
Has a solar panel of 2V 40mA
Working time is 8 hours or more.
The size of the complete ground light is 4.92* 4.92* 19.68 inches.
Made up of hard plastic
Features
These solar-powered ground lights are made from rubber in black color. 
In terms of installation, all you need to do is soften up the ground and push the stake in it till it's firmly placed. 
To turn these lights on, turn on the switch under the cap. You will have to do this only once. After this, the lights will automatically turn on and off. 
These lights are made to withstand all sorts of harsh weather, such as the scorching sun, heavy rainfalls, and freezing snow. 
See Price on Amazon
---
Some people prefer getting ground lights with a warmer tone to feel more comfortable and at home in their outdoor areas. This product is made up of stainless steel in a modern and sophisticated design that makes your home look contemporary and up to date. 
Specifications
Contains 8 LED lights
Contains a built-in 600 mAh battery.
Charging time is 6-8 hours.
The total product length is 13cm/5.12in.
Light colors are warm and white.
Features
The charging time for these lights is 6-8 hours, after which they can illuminate your garden for more than 9 hours. 
It can also be used to decorate flower beds and aesthetically decorated walls, and other structures. 
These lights work when you open the switch concealed under cover of the lamp. After this, they will automatically turn on at dusk and turn off at dawn. 
As these lights used advanced and sturdy materials to protect them from weather hazards, they can be placed outdoors without any worry. 
See Price on Amazon
---
With their futuristic outlook and sleek finish, these lights attract homeowners who are constantly striving to make their house look as modern and contemporary as possible. 
Specifications
The batteries included are 1 AA.
Built-in batteries are 400 mAh.
The product dimensions for these lights are 12 x 2 x 12 cm.
The weight of individual lights is 567 grams each.
Originally manufactured in the USA
The company name is YUNLIGHTS.
Each bulb has 5 LED sources.
Features
Although the light source is low profile and compact, the beam of light helps to illuminate the entire garden well. 
The 400 mAh batteries provide a longer working time which extends up to 6-8 hours.
The process to install these lights is very easy and can be done on your own, too,  without any professional help. The plastic stakes need to be fixed into the soft soiled ground and placed at a position where the sun rays directly hit the lights for their charging. 
These lights will turn on as soon as it gets dark outside which means they are efficient and modern in all ways possible. 
See Price on Amazon
---
These lights can operate in various colors, making them useful for camping purposes and outdoor events such as parties. Not only will these lights make your lawn or patio look extra beautiful, but they will also help you take some really nice pictures! 
Specifications
They are multicolored when turned on.
The item weighs 300 grams per piece.
The product dimensions are 4 x 4 x 8 cm making it easy to move around the garden.
Comes with a solar disk light and a spike to fix it in the ground
Features
These lights consist of seven colors that can change continuously or be fixed on any one color that you want to keep. 
The external covering of this light is waterproof and can work under harsh conditions as well.
These lights are fitted with a solar panel which converts sunlight to electricity for its charging.
Works for 8-10 hours after a full day's of sun
Easy to install or reinstall if you want to move them
See Price on Amazon
---
How Do Solar Ground Lights Work?
Outdoor solar lights work by using electricity from the sun that is converted into energy stored in batteries. The batteries then power the ground light during the night hours when there is no sunlight or during bad weather conditions like rain or snow.
How to Maintain Your Solar Lights
Of course, these lights come with many benefits like they are easy to use and inexpensive and can improve the security of your property at night. However, with this convenience comes a little responsibility. Very little.
In order to ensure that the lights work properly, they require regular care and attention from the owner. Regularly cleaning them will prolong their useful life span and prevent any corrosion issues that could arise otherwise.
Are They Weatherproof?
Solar ground lights are not weatherproof. They are only water-resistant, which means they can withstand light rain and snow, but they will still be damaged if it rains or snows heavily and for long periods.
Final Words
Solar ground lights are an eco-friendly and versatile solution to outdoor lighting. They are easy to install, offer a number of benefits, and don't require any monthly fees. 
You are not just limited to solar ground lights; you should also look into solar string lights and decide between the two as either can really spruce up your garden! 
We hope this article gave you all the information you were looking for and helped you better understand the options of lights you have available to you in the market.
Ecavo is reader supported. When you buy through a link on our site we may earn an affiliate commission. As an Amazon Associate Ecavo earns from qualifying purchases.